How to find the best movers?

Apply for an
online quote

Compare to other
movers in Anaheim

Select the
best company

---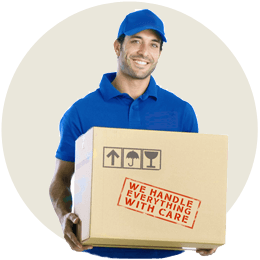 Experience and quality
at affordable rates
We believe that each customer deserves the best quality possible. Therefore, we train our movers extensively, equip our moving trucks with the latest industry approved tools, and provide a variety of packing materials to ensure that your move is efficient, but safe at the same time. And all of this comes at arguably affordable, all-inclusive rates.
---
Moving is our passion
and we never stop improving
Moving is what we do the best. We offer a multitude of services, such as local residential moves, long-distance moves within the State of California, piano moves, guns safe transportation, packing and unpacking services, and office relocations. While there are certainly cheaper options out there, we want to assure you that we guarantee you quality.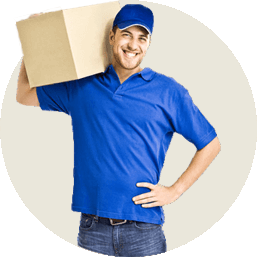 ---
Need more information about our expertise?
Flexible rates, for flexible dates:
Flexible rates, for flexible dates:

---
2 Movers
---
$95/hr
Small moves2 Movers
---
$105/hr
Small moves2 Movers
---
$115/hr
Small moves
20′ Truck

20′ Truck

20′ Truck

Free Moving Pads

Free Moving Pads

Free Moving Pads

Free Plastic Wrap

Free Plastic Wrap

Free Plastic Wrap

Free Packing Tape

Free Packing Tape

Free Packing Tape

Free Wardrobe Boxes

Free Wardrobe Boxes

Free Wardrobe Boxes

Free Fuel and Mileage

Free Fuel and Mileage

Free Fuel and Mileage

Free Basic Insurance

Free Basic Insurance

Free Basic Insurance

Credit price – $105/hr

Credit price – $115/hr

Credit price – $125/hr
3 Movers
---
$125/hr
2-3 Bedrooms3 Movers
---
$135/hr
2-3 Bedrooms3 Movers
---
$145/hr
2-3 Bedrooms
26′ Truck

26′ Truck

26′ Truck

Free Moving Pads

Free Moving Pads

Free Moving Pads

Free Plastic Wrap

Free Plastic Wrap

Free Plastic Wrap

Free Packing Tape

Free Packing Tape

Free Packing Tape

Free Wardrobe Boxes

Free Wardrobe Boxes

Free Wardrobe Boxes

Free Fuel and Mileage

Free Fuel and Mileage

Free Fuel and Mileage

Free Basic Insurance

Free Basic Insurance

Free Basic Insurance

Credit price – $135/hr

Credit price – $145/hr

Credit price – $155/hr
4 Movers
---
$155/hr
3-4 Bedrooms4 Movers
---
$165/hr
3-4 Bedrooms4 Movers
---
$175/hr
3-4 Bedrooms
26′ Truck

26′ Truck

26′ Truck

Free Moving Pads

Free Moving Pads

Free Moving Pads

Free Plastic Wrap

Free Plastic Wrap

Free Plastic Wrap

Free Packing Tape

Free Packing Tape

Free Packing Tape

Free Wardrobe Boxes

Free Wardrobe Boxes

Free Wardrobe Boxes

Free Fuel and Mileage

Free Fuel and Mileage

Free Fuel and Mileage

Free Basic Insurance

Free Basic Insurance

Free Basic Insurance

Credit price – $165/hr

Credit price – $175/hr

Credit price – $185/hr
2 Movers
---
$95/hr
Small moves2 Movers
---
$105/hr
Small moves2 Movers
---
$115/hr
Small moves
20′ Truck

20′ Truck

20′ Truck

Free Moving Pads

Free Moving Pads

Free Moving Pads

Free Plastic Wrap

Free Plastic Wrap

Free Plastic Wrap

Free Packing Tape

Free Packing Tape

Free Packing Tape

Free Wardrobe Boxes

Free Wardrobe Boxes

Free Wardrobe Boxes

Free Fuel and Mileage

Free Fuel and Mileage

Free Fuel and Mileage

Free Basic Insurance

Free Basic Insurance

Free Basic Insurance

Credit price – $105/hr

Credit price – $115/hr

Credit price – $125/hr
3 Movers
---
$125/hr
2-3 Bedrooms3 Movers
---
$135/hr
2-3 Bedrooms3 Movers
---
$145/hr
2-3 Bedrooms
26′ Truck

26′ Truck

26′ Truck

Free Moving Pads

Free Moving Pads

Free Moving Pads

Free Plastic Wrap

Free Plastic Wrap

Free Plastic Wrap

Free Packing Tape

Free Packing Tape

Free Packing Tape

Free Wardrobe Boxes

Free Wardrobe Boxes

Free Wardrobe Boxes

Free Fuel and Mileage

Free Fuel and Mileage

Free Fuel and Mileage

Free Basic Insurance

Free Basic Insurance

Free Basic Insurance

Credit price – $135/hr

Credit price – $145/hr

Credit price – $155/hr
4 Movers
---
$155/hr
3-4 Bedrooms4 Movers
---
$165/hr
3-4 Bedrooms4 Movers
---
$175/hr
3-4 Bedrooms
26′ Truck

26′ Truck

26′ Truck

Free Moving Pads

Free Moving Pads

Free Moving Pads

Free Plastic Wrap

Free Plastic Wrap

Free Plastic Wrap

Free Packing Tape

Free Packing Tape

Free Packing Tape

Free Wardrobe Boxes

Free Wardrobe Boxes

Free Wardrobe Boxes

Free Fuel and Mileage

Free Fuel and Mileage

Free Fuel and Mileage

Free Basic Insurance

Free Basic Insurance

Free Basic Insurance

Credit price – $165/hr

Credit price – $175/hr

Credit price – $185/hr